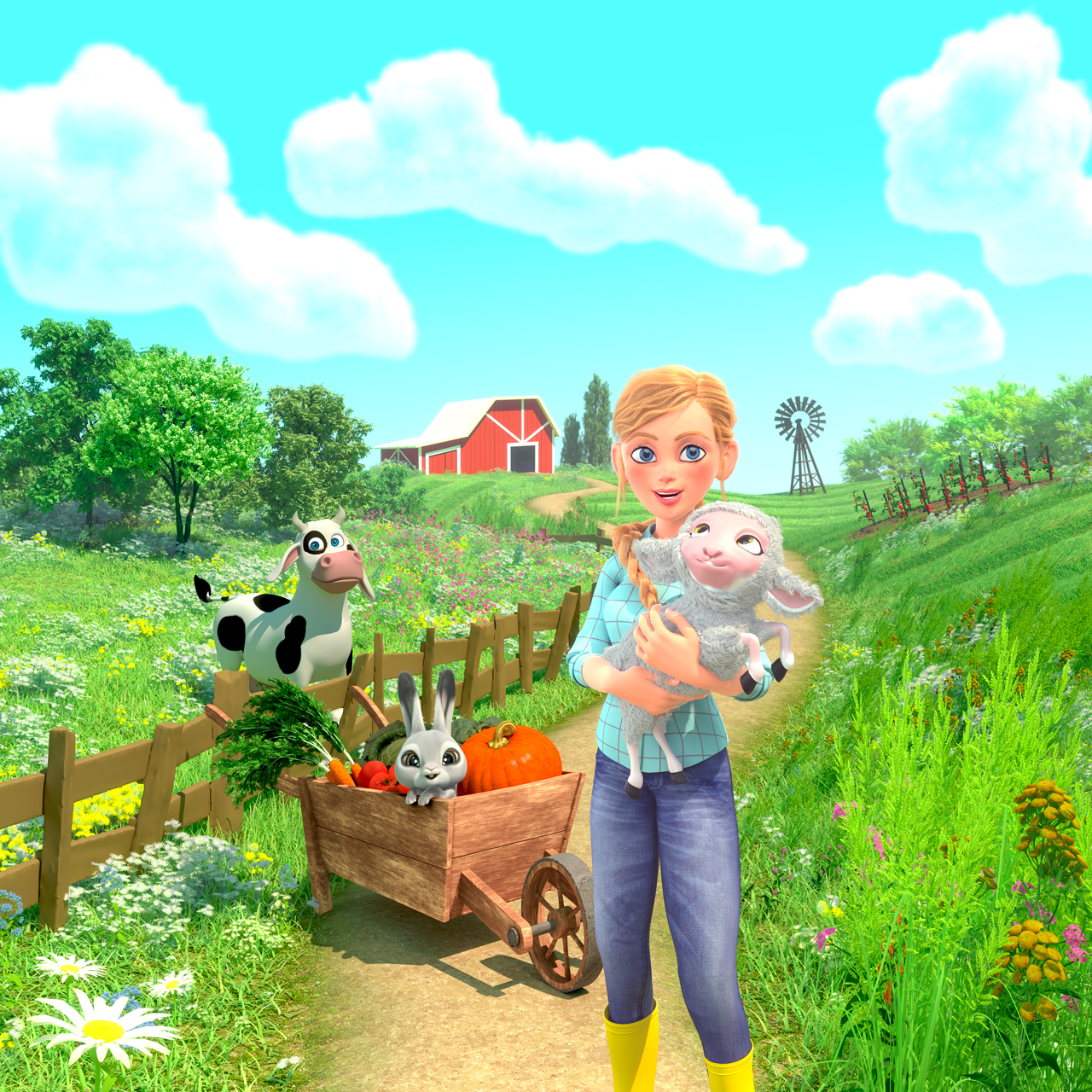 05 May

Switch to an environmentally friendly life with My Universe: Green Adventure – Farmer Friends!
Go green on June 30!
Paris, May 5th 2022 – Desperately looking for some fresh air? Answer the call of nature and embrace your inner farmer with the game My Universe: Green Adventure – Farmer Friends, releasing June 30th on Nintendo Switch and digitally on PlayStation 4 and PC/Mac (Steam).
Prepare your dungarees and wellington boots! You've just inherited an old family farm and it's high time you gave it a new lease of life. Vegetables, fruits, flowers, it's up to you to find the best way to grow your crops in line with nature. Watch your farm grow as you have fun! Care for your animals and make sure they're in good health so that they provide you with the very best organic produce.
About the game:
Become an environmentally friendly farmer! Explore your farm's surroundings, clear your overgrown fields and find a new way to fertilize your crops. Roll up your sleeves and get ready to dig and water your crops regularly to reap the fruits of your labor. Be sure to follow the complete production cycle of a green farmer! Every day is an adventure thanks to the different quests.
Make some animal friends! During your adventure, you will be in charge of the entire farmyard, cows, hens, goats, sheep, ducks, and more. You'll have to renovate various buildings to home your new companions. Care for them, show them plenty of affection and have fun with them thanks to the many mini games.
Meet the villagers' needs! The further you progress in your adventure, the larger your choice of seeds will get. Flowers, fruits and vegetables, pay close attention to the villagers' orders to be sure to meet their needs. With a little creativity you will improve your recipes and create new flavors for your yogurts, jams, etc. It's up to you to show off your local production and your traditional recipes to the village's inhabitants!
***
Green Adventure – Farmer Friends joins My Baby, School Teacher, Fashion Boutique, Cooking Star Restaurant, Pet Clinic Cats & Dogs, Puppies & Kittens, Interior Designer and Doctors & Nurses already available in the My Universe series. The My Universe series is specifically designed for kids excited to jump into their dreamed adult life. It is also part of the Microids Life label, dedicated in providing gaming experiences for the entire family and all profiles of players.