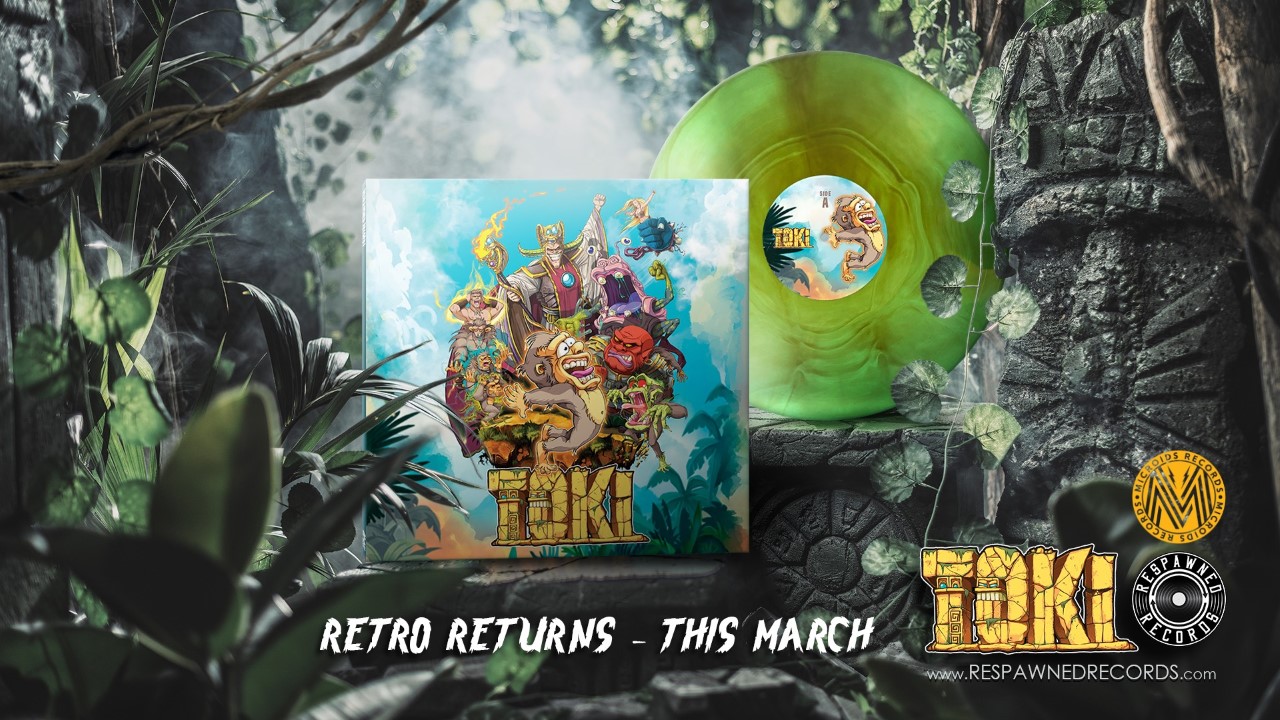 23 Mar

Microids Records announces a collaboration with Respawned Records

Microids Records and Respawned Records, a US-based video game music label, are thrilled to announce their collaboration to offer on vinyl some OSTs from the Microids video game publisher's catalog.

The first collaboration of the two labels will focus on the OST of the cult arcade game's remake Toki, signed by the French composer Raphaël Gesqua (Flashback 2, New Joe and Mac: Caveman Ninja, Asterix & Obelix: Slap Them All!). Unreleased on vinyl, this soundtrack will get a "Spit Ape" edition, in reference to the color of the vinyl. This ultra-limited edition is available for pre-order on the Respawned Records website today, at 1,000 copies only!

"I am very happy that our first collaboration with Respawned Records involves an OST created by the talented Raphaël Gesqua." Declares Frédéric Claquin – VP of Microids Records. "Microids Records has the ambition to create limited editions in partnership with other labels in Europe or in the rest of the world. This first collaboration illustrates our will to create a network of exclusive partners with well-known labels."

"Respawned Records is an American video game music label proud to partner with Microids Records on some amazing projects. Since 2019, we have been producing soundtracks collaborating with Grant Kirkhope, David Wise, The Follin Brothers, Nelson Everhart and many other great composers in the industry." Declares Justin Orear – Owner of Respawned Records.

Created in 2019, Respawned Records' catalog includes titles such as: Banjo Kazooie Re-Jiggyed, PLOK OST (SNES), Glover OST (N64), Goldeneye N64, Orchestrated, TrickStyle, Vexx or World of Goo.

Created in August 2022, Microids Records is the music label of the video game publisher Microids, whose main mission is to publish the soundtracks of Microids games and anime via Kana Music. Microids Records positions itself as a label where artists and composers are at the heart of the ecosystem. Each soundtrack or album is handled as a unique masterpiece, and the label supports each digital release and each limited edition vinyl release with special care and attention.