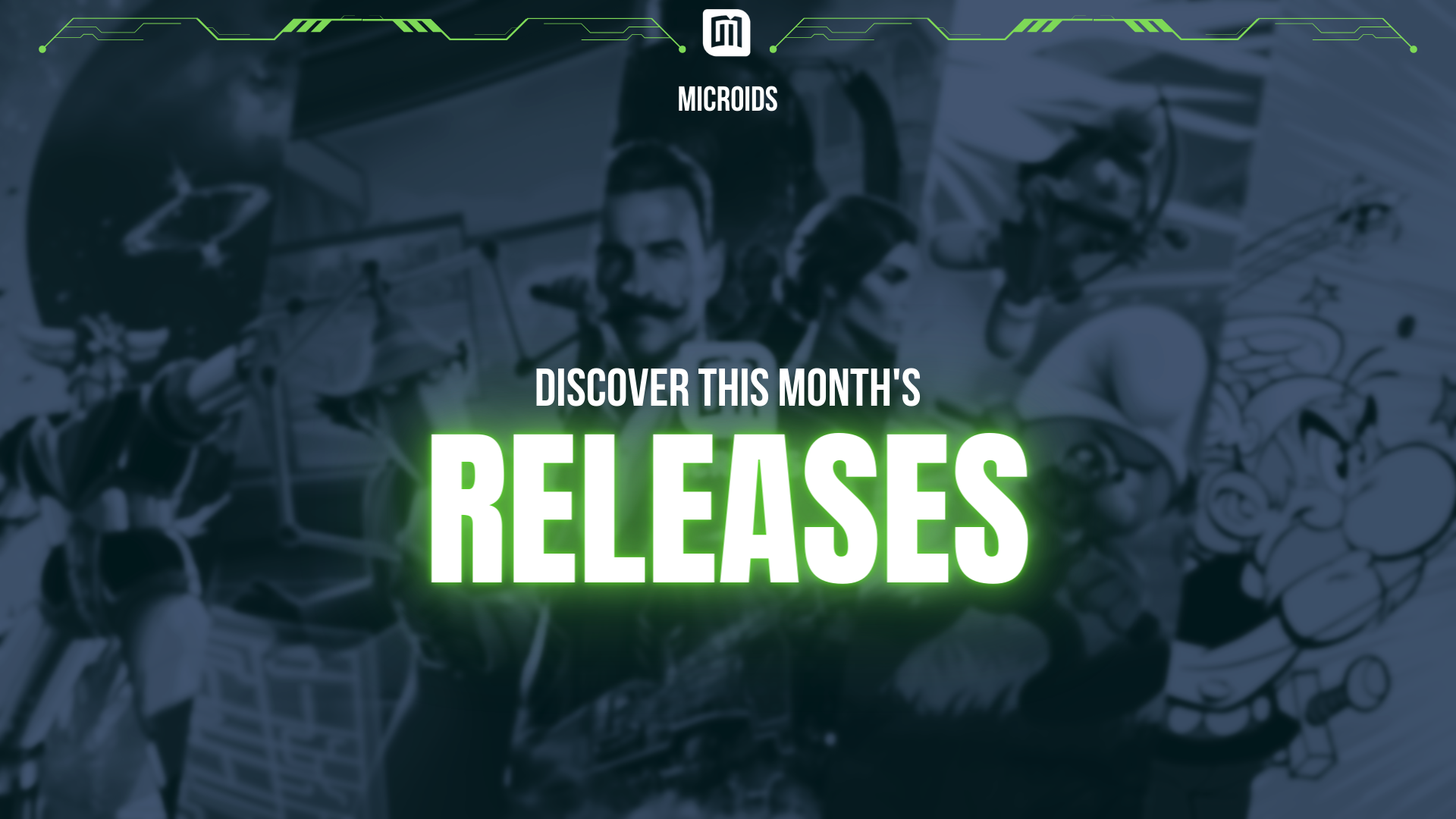 02 Oct

Discover October's releases

Autumn has set in: the trees are turning orange, the morning air is already cooler and it's not unusual for the day to be grey and damp. But there's one thing that's perfect about this season, it's that it gives us plenty of excuses to stay at home and play!

And that turns out just well, because we've got a great list of titles for you to discover this month.
SURVIVOR – CASTAWAY ISLAND
Look for resources and form alliances with other castaways to survive, but remember that trust is hard to come by in the game of Survivor. Choose your allies wisely and watch your back for betrayals.
Survivor – Castaway Island is coming to PlayStation 4, PlayStation 5, Nintendo Switch (retail), PC and Mac (digital) on October 3rd 2023 and on Xbox One / Xbox Series X|S on October 12th 2023.
THE SISTERS 2: ROAD TO FAME
Double the trouble, double the fun, our Sisters are back to cause twice the chaos and they will have to compete in a frenzied race for followers!
The Sisters 2: Road to Fame will be available on October 5th 2023 in digital and physical editions on Nintendo Switch, PlayStation 4, PlayStation 5 and digitally on Xbox One, Xbox Series X|S, and PC/MAC. Please note that The Sisters 2: Road to Fame will only be released digitally in the United States.

DINO RANCH – RIDE TO THE RESCUE
Embark on an exciting journey while exploring the ranch, completing missions full of twists and turns, and hatching new dinosaur eggs!
AGATHA CHRISTIE: MURDER ON THE ORIENT EXPRESS
Enter into Hercule Poirot's head to discover mind maps and make deductions, adding an extra layer of depth to the gameplay. And don't forget the many puzzles with object manipulations that are scattered throughout each chapter.
SYBERIA: THE WORLD BEFORE
Set off on an adventure across continents and through time. Play as both Kate Walker and Dana Roze as you get to the bottom of mysteries that have remained buried for too long. Explore the fantastic and poetic world of Benoît Sokal, with its breathtaking sceneries and iconic characters.
Syberia: The World Before is coming to PlayStation 4 (retail and digital), Xbox One (digital only) and Windows Store on October 19th, 2023.
In the year 27 of the Longwu era, a strange warm snow refuses to melt and plunges the world into chaos, turning the people into uncontrollable monsters.
Warm Snow will be available digitally on PlayStation 5, PlayStation 4, Xbox Series, Xbox One, Nintendo Switch and Windows Store on October 20th, 2023.
OPERATION WOLF RETURNS: FIRST MISSION
Discover or rediscover Operation Wolf, the cult arcade game released, developed and published by TAITO in 1987, which left its mark on a whole generation of gamers as one of the first games to feature a horizontal scrolling rail shooter. 
The retail version of Operation Wolf Returns: First Mission (non-VR) will be available on PlayStation 4, PlayStation 5 and Nintendo Switch on October, 24th.
Don't miss out on any of our news, follow us on these networks:
SHARE THIS POST ON YOUR FAVORITE NETWORK