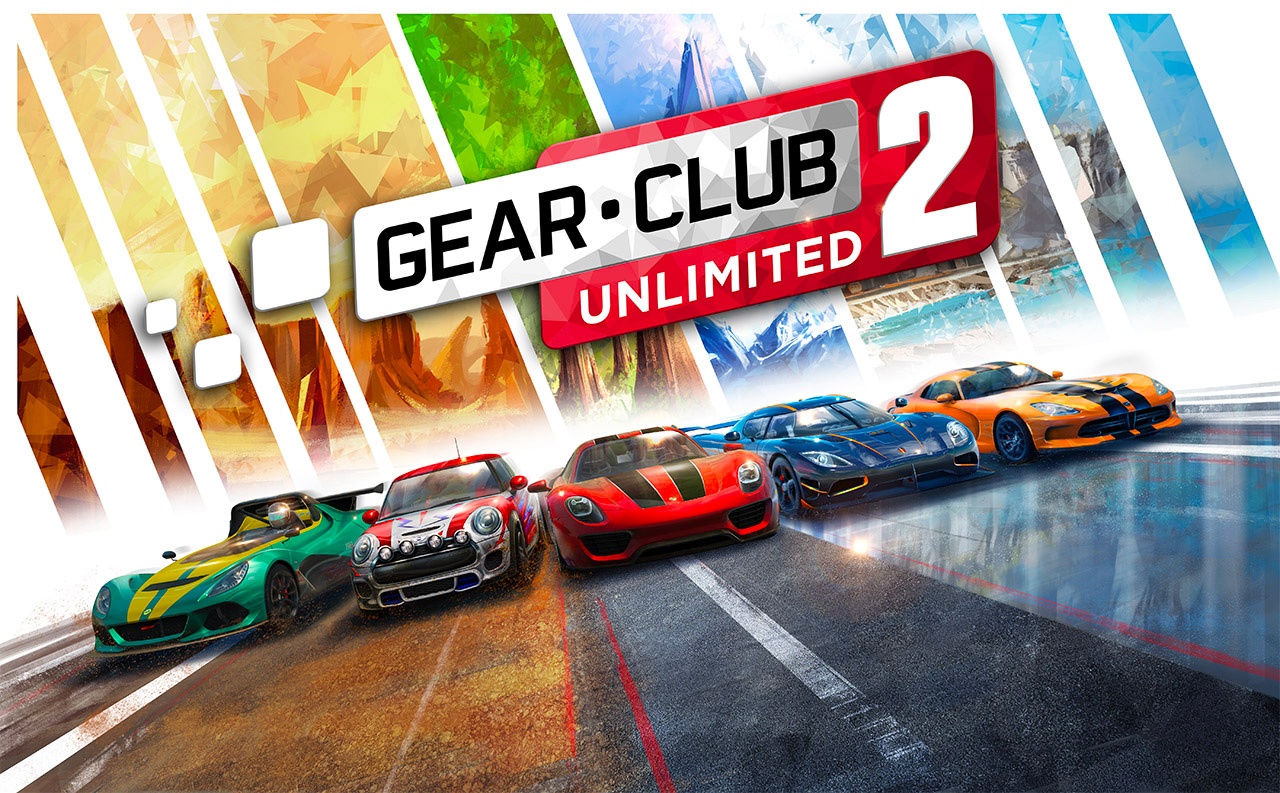 06 Jun

What to expect from the Gear.Club Unlimited 2 1.4 update and the new upcoming DLCs !

Paris, June 6th, 2019 – Since its release last December, Gear.Club Unlimited 2 players have been able to burn rubber on 1800 miles of tracks. Behind the wheel of the most beautiful cars from the top manufacturers, drivers have been enjoying a diverse range of environments, such as snowy mountains, wooded valleys, desert roads and heavenly coasts! With the arrival of the 1.4 free update, it's now time for some cool additions, see the full list of features and changes below.

New features:
New camera view:

On top of the three current camera angles available in the game, discover the new breathtaking "bumper" view, specially added in this update for a more immersive driving experience!

New radio stations:

Many players requested more variety in the soundtrack and we heard them! It will now be possible to listen to the radio and even to change it while racing. Two radios are also added to the game; Rock and Electro, alongside a third one called Shuffle, which is a mix of both!

New horn feature:

16 horns are now available. You will have the choice between the Cucaracha, the Train, the Cavalry and many more!
Game changes:
Race-eligible cars are now displayed in the selection screen before starting a race. Car models available to purchase and improve are also highlighted in this menu.
The AI trajectory has been revamped, offering a better adaptation to player's behaviour.
It is now possible to change your driving style in the "Career" mode (Arcade or Simulation). Swapping between those two will also be possible during the race.
As a reminder, Synchronous Online Multiplayer is available since the 1.3 update and offers random matchmaking allowing drivers to compete against up to 8 players (this option requires a subscription to the Nintendo Switch Online service).
In addition to this free update, three new DLCs will also be available on June 20th. Ever dreamed of driving a police car? It's now possible! Seat behind the wheel of the Ford Mustang Police and blast the sirens as you reach the pole position!
Discover more details on the new DLCs below:
Free Pack (these two cars will be added to the garage for free)

Dodge Challenger Shark Fin
Ford Mustang GT 2015 GT 300
Arrows Pack (paid DLC)

Ford Mustang Police
Alfa Romeo 8C Competizione Ahoy
Jaguar F-Type R Elite GTS
Stickers Board "Arrows"
Pack Checker (paid DLC)

BMW M4 Coupe Wave
Dodge Challenger Menthol Green
Lotus Exige S English Racing
Stickers Board "Checker"
Pilots, are you ready?Take part to 250 races divided between championships, missions and challenges and use your driving skills on different types of circuits: icy roads, asphalt or rally!
Gear.Club Unlimited 2 is developed by Eden Games and published by Microïds. The game is available worldwide on Nintendo Switch as a physical and digital version since December 4th, 2018. The game is rated E for Everyone (ESRB) / PEGI 3 / USK 0.