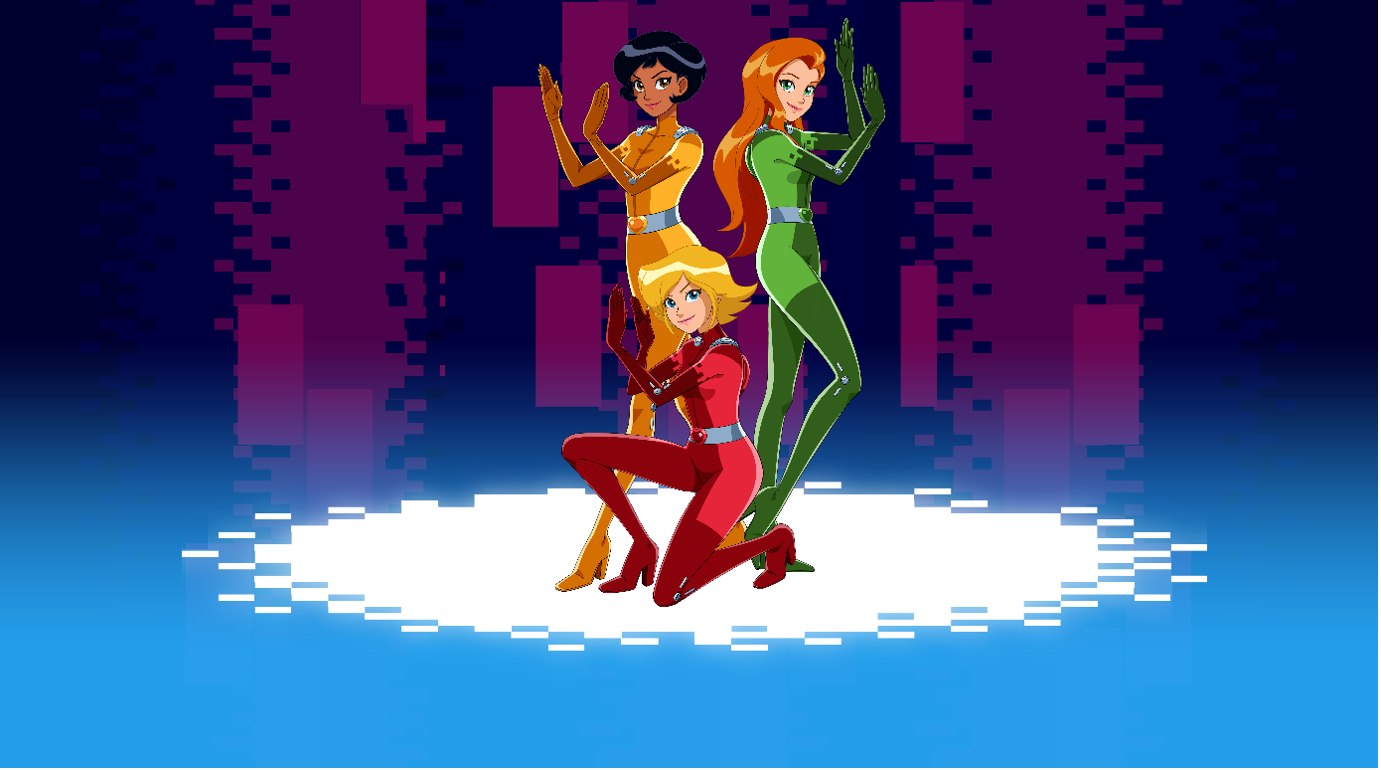 26 Apr

Totally Spies! Leaps into Action for All-New Video Game
Microids partners with Banijay Kids & Family for the upcoming PC and console game

Paris, Thursday 27 April 2023 – Microids, game developer and publisher, announces a deal with Banijay Kids and Family today, for an exciting new title based on Zodiak Kids & Family France's popular animated series Totally Spies!, slated for release in 2024 on consoles and PC.
The Totally Spies! video game will offer players the opportunity to step into the shoes of the three legendary secret agents, Sam, Clover and Alex. Together they must try and save the world from a new enemy, with a host of thrilling missions, offering innovative game mechanics.
Stéphane Longeard, CEO of Microids says: "Microids is committed to faithfully and innovatively adapting well-known IP and it is a real honour for us to work on the Totally Spies! license. Thanks to the skills of our studios and in-house teams, we will do everything we can to offer the community a game that meets its expectations."
Annick Bizet, New Business and Strategic Alliances Director at Banijay Kids & Family added: "We are seeing great momentum building for the Totally Spies! brand ahead of the much-anticipated return of the series next year. Microids' expertise and passion for the world of video games, make it the perfect partner to recreate the universe for an authentic and captivating game for our fans."
The 2D animated franchise, Totally Spies!, returns to screens in 2024, following its original six-season run between 2001 and 2013. Warner Bros. Discovery has acquired the upcoming series across EMEA and the US and French broadcaster Gulli, and Discovery Kids LatAm, have previously been announced as co-producers of the Zodiak Kids & Family France (part of Banijay Kids & Family) show. The upcoming series follows Sam, Clover and Alex, as they move to a new city and take on a fresh crop of villains.
The name of the game and other details will be revealed soon.