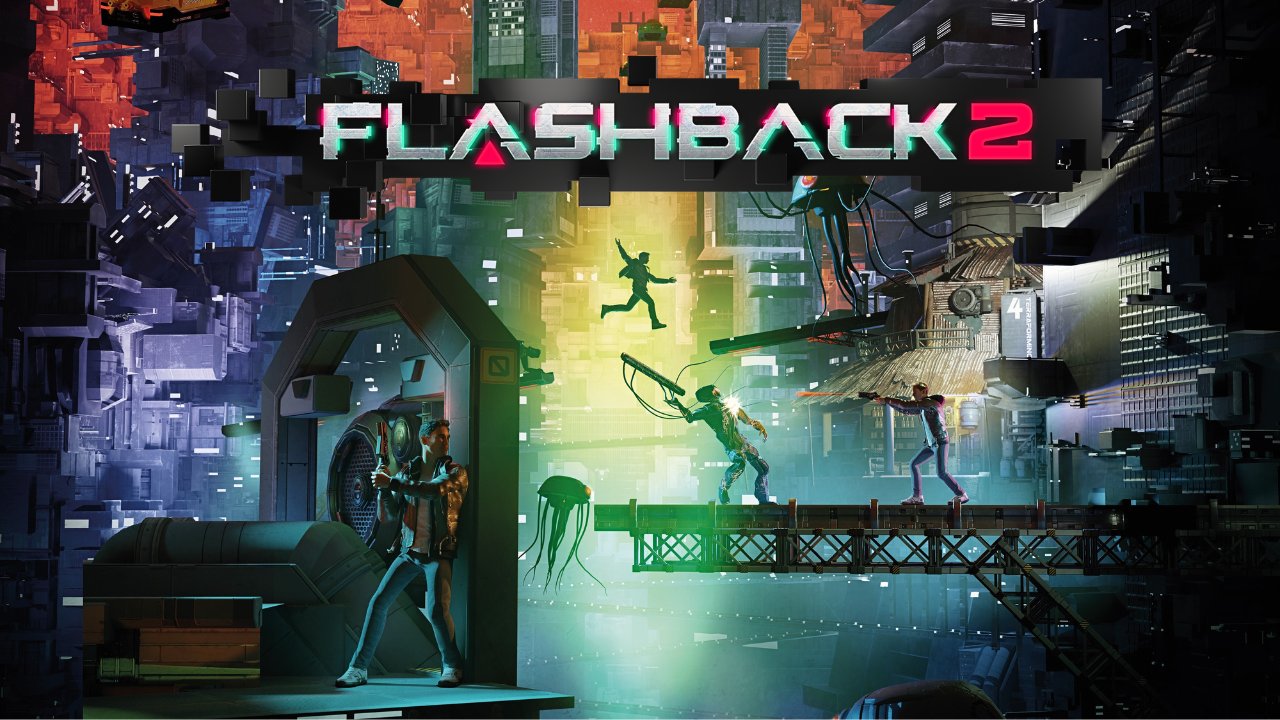 26 Oct

Go behind the scenes of Flashback 2 in the latest Developer Diary

Paris, October 26, 2023 – Publisher Microids, Microids Lyon/Paris studios and Paul Cuisset are delighted to reveal the Flashback 2 Developer Diary ahead of the launch next month. In this video, Paul Cuisset, creator of the license, and Anthony Bouraba, one of the game's producers, offer insight into the link between Flashback, released in 1992, and its highly anticipated sequel.
From the return of Conrad and his quest for identity, to his relationship with his A.I.S.H.A. weapon, the Developer Diary covers all these topics and more. Additionally, the video dives into the connection between the most renowned characters from Flashback who will once again make an appearance.
The Developer Diary also highlights how the essence of the original game has been maintained, while significant improvements elevate the Flashback 2 experience. Die-hard fans will be delighted to rediscover the fresh mix of action and exploration as well as discovering new gameplay mechanics that modernize and expand the franchise.
In the 22nd century, the United Worlds extend throughout the Solar System, but this tranquillity is threatened by the Morph invasion led by the fearsome General Lazarus. In search of his lifelong friend Ian, Conrad B. Hart dives once again into an action-packed adventure full of twists, turns, and revelations with the help of his allies and AI-powered weapon A.I.S.H.A.
A vibrant sci-fi/cyberpunk universe full of immersive environments including New Tokyo, New Washington, and the Jungles of Titan.
Use A.I.S.H.A., a lethal adaptive weapon enhanced with combat AI.
A gripping fluid and intricate platform shooter.
A 3D environment crafted for even deeper immersion.
Designed and developed by the creator of the original Paul Cuisset.
Flashback 2 – Dev Diary: The Genesis – Paul Cuisset & Microids Lyon/Paris
Flashback 2 will be available November 16th, 2023 for PlayStation 5, Xbox Series X|S, PC. Nintendo Switch, PlayStation 4 and Xbox One versions will be available in Q1 2024.
© 2023 Microids SA. All rights reserved. Game created by Paul Cuisset. Developed by MICROIDS STUDIO LYON / MICROIDS STUDIO PARIS. FLASH BACK is a trademark of Paul Cuisset and is used under licence. All rights reserved.
SHARE THIS POST ON YOUR FAVORITE NETWORK