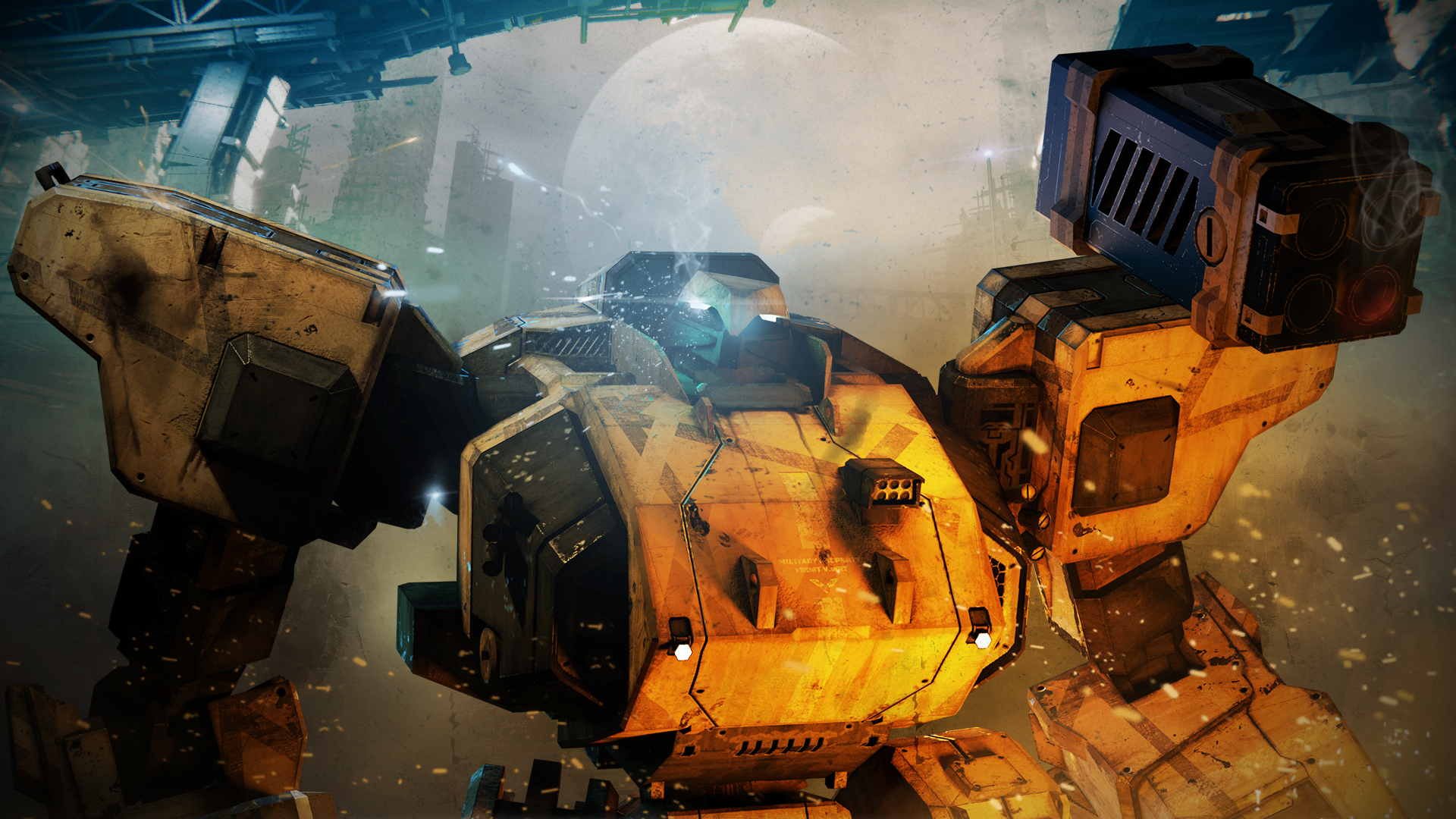 04 Oct

FRONT MISSION 1St Remake Limited Edition is coming to PlayStation 5 and Xbox One|Series
Get back in the fight on December 5, 2023

Paris – October 4, 2023 – Microids is thrilled to announce the game Front Mission 1St Remake Limited Edition will be available on PlayStation 5, and Xbox One|Series on December 5, 2023, with a unique retail version. Watch the announcement trailer now! Conceived by Microids, this Limited Edition contains exclusive physical content made by the artists behind the creation of the game.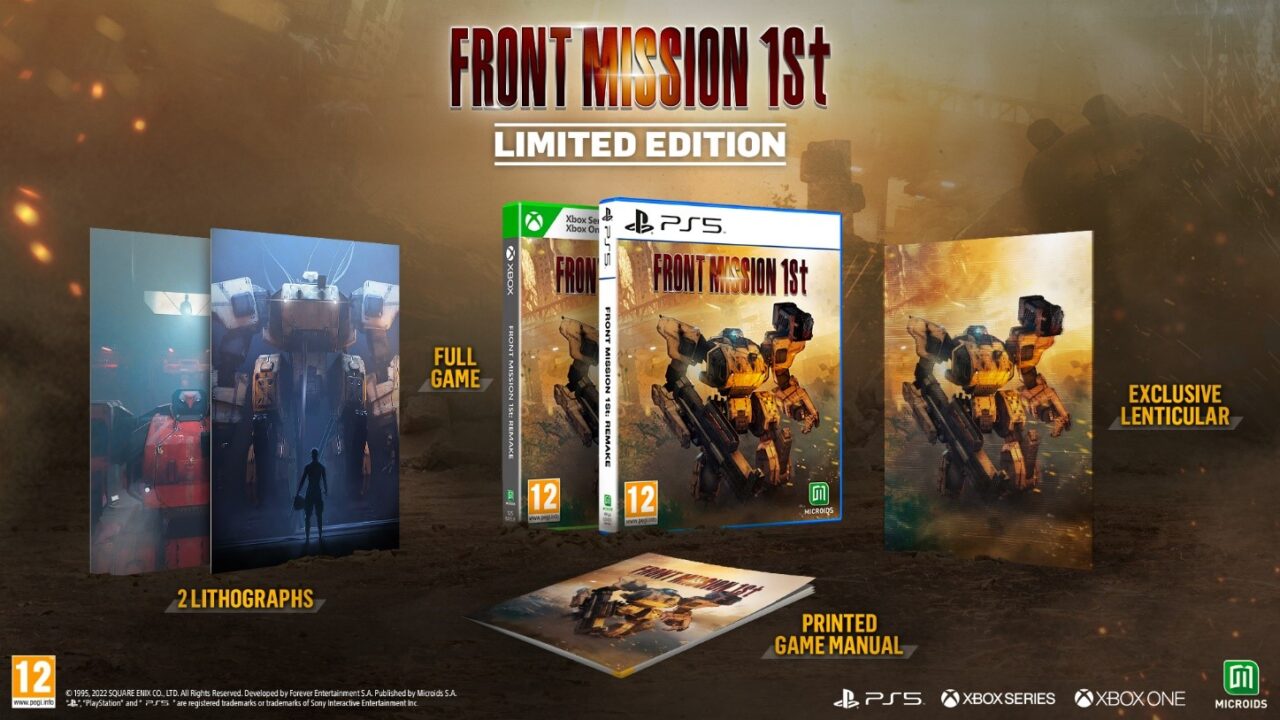 The Limited Edition includes:
The game Front Mission 1St Remake
An exclusive lenticular
A printed game manual
2 lithographs
About Front Mission 1St Remake
Play as a member of the O.C.U. or U.C.S., customize your Wanzer, strategize and use your firepower as well as the terrain to gain an advantage over your opponent.
In the year 2090, the world's conflicts are fought using giant war machines called Wanzers. Huffman Island, the only place where the Oceania Cooperative Union (O.C.U.) and the Unified Continental States (U.C.S.) share a land border, is a hotbed of conflict.
An O.C.U. reconnaissance platoon led by Captain Royd Clive is assigned to investigate a U.C.S. munitions plant. They are ambushed by U.C.S. Wanzers, triggering a series of events that plunges the whole island into war.
Experience an adventure in a complex Geo-political universe and choose your side through two different campaigns.
Customize every part of your Wanzer, improve its firepower, defense, speed and gain combat efficiency.
Take into account your environment and develop the best possible strategy to quickly gain the upper hand over your opponent.
Enjoy the remake in full 3D with enhanced graphics and effects. Play in modern mode with new features or experience the original gameplay.
Front Mission 1St Remake Limited Edition will be released on PlayStation 5 and Xbox One|Series on December 5, 2023.
© 1995, 2022 SQUARE ENIX CO., LTD. All Rights Reserved. Developed by Forever Entertainment S.A. Published by Microids S.A.
SHARE THIS POST ON YOUR FAVORITE NETWORK