<![if !vml]>

<![endif]>
Microïds unveils its line-up!
Paris, June 8th, 2017 – Microïds is proud to present its line-up of upcoming releases! Traditionally a publisher of multi-platform games, Microïds is expanding its catalogue while confirming its support for French production and its desire to reach out to as many players as possible by developing most of its titles for the Nintendo Switch as well.
"The Nintendo Switch perfectly reflects Nintendo's DNA, and for them innovation and new ways of playing have always been a priority. We share the same vision as Nintendo, and so naturally we wanted to offer players the chance to play our titles on this new platform." stated Elliot Grassiano, Vice-President of Microïds.
Release date: Q4 2017
Platform:  Nintendo Switch
Developer: Eden Games
<![if !vml]>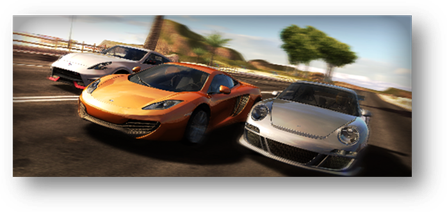 <![endif]>
Gear.Club is a racing simulation game in which players experience what it's like to drive the best cars in the world! In Gear.Club, they can drive and customise 30 legendary cars from 20 existing world-renowned car manufacturers. They will drive through breath-taking environments in over 400 races, including 200 unique tracks! The split screen mode will let players challenge their friends in league play, events and unlimited races. In addition to the more than 30 hours of gameplay, Gear.Club also has an online mode in which players must beat the best gamers in the world!
Blacksad
Release date: Q4 2018
Platforms: Nintendo Switch, PlayStation 4, Xbox One and PC/Mac
Developers: Pendulo Studios and Ys Interactive
<![if !vml]>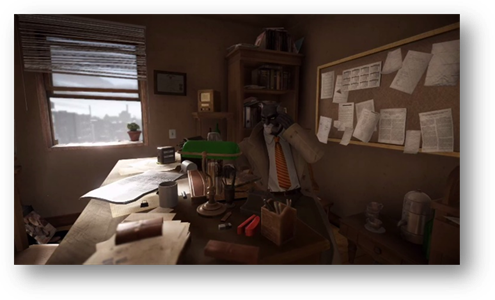 <![endif]>
Pendulo Studios is back with a new, fully-3D, adventure-mystery game based on the award-winning graphic novel of Juan-Diaz Canales and Juanjo Guarnido: BLACKSAD. Players experience a brand-new adventure of the charismatic black cat and private detective, John Blacksad.
It's the early 50s, and corruption, money and fame are poisoning the sports world, in particular boxing. The owner of a boxing club is found dead, and his star boxer, soon to be taking to the ring in an important bout, has disappeared. To solve the case, John Blacksad must once again poke through the seedy entrails of New York City…
Syberia 1
Release date: Q3 2017
Plateform: Nintendo Switch
Developer: Koalabs Studio
<![if !vml]>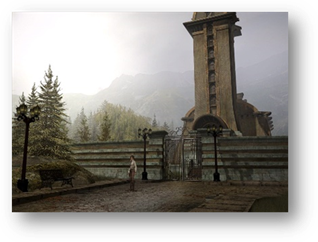 <![endif]>
Already available on Steam, iOS and Android, the 2 first adventures of Kate Walker will be available soon on Nintendo Switch!
Kate Walker, a young New York attorney, has been sent to Europe to deal with the sale of an old automaton factory tucked away the French Alps. She never once thought that this job, which sounded so straightforward, would change her life forever. Soon she is embarked on a journey to the farthest reaches of Eastern Europe, accompanied by a rather particular automaton named Oscar. Together they discover incredible places, before they finally encounter Hans Voralberg. The genius inventor, who had set forth in search of the last mammoths on the legendary island of Syberia.
Syberia 2
Release date: Q4 2017
Plateform: Nintendo Switch
Developer: Koalabs Studio
<![if !vml]>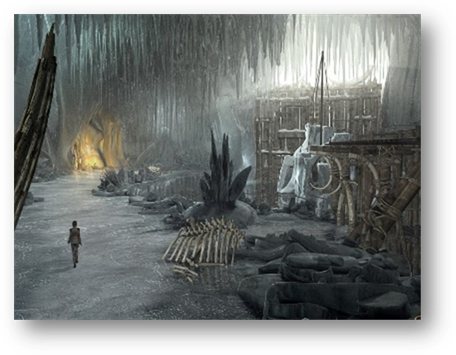 <![endif]>
After completing her assignment - getting Hans Voralberg to sign the papers to conclude the sale of the factory - Kate decides to abandon her perfect life in New York to help the old man realize his childhood dream. Kate, the eccentric Hans, and the automaton, Oscar, make for a most unusual team, but together they set off on a brand-new journey. They are in search of the last legendary mammoths of Syberia, in the heart of a forgotten world.
Syberia 3
Release date: Q1 2018
Plateform: Nintendo Switch
Developer: Koalabs Studio
<![if !vml]>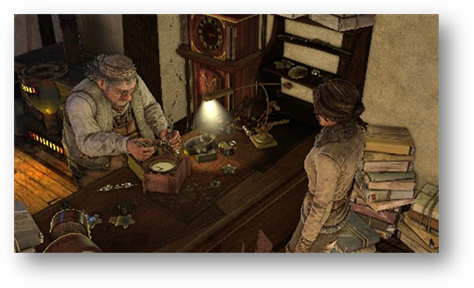 <![endif]>
After its release in April 2017 on PC, PlayStation 4 and Xbox One, players will experience Kate Walker's new journey on Nintendo Switch!
The story begins when a Youkol caravan discovers a dying Kate Walker in the middle of Siberia. The nomadic people are accompanying the ancient migration of the great snow ostriches to the sacred steppes, their mating ground. Stuck in Valsembor, on the shores of a lake, they decide to take the ailing Kate to the medical clinic in the town. Feeling that she owes the Youkols her life, Kate decides to help them continue their journey.
Flashback – Remastered Edition
Release date: Q4 2017 
Platform: Nintendo Switch
Developer: Paul Cuisset
<![if !vml]>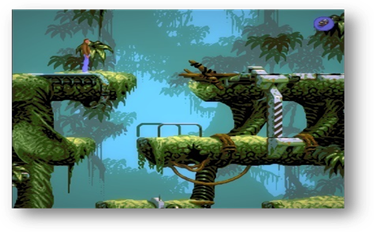 <![endif]>
Originally released in 1992 and developed by Delphine Software, Paul Cuisset's legendary action-adventure game – FLASHBACK – is back in a remastered edition this year. Paul Cuisset himself took the helm to ensure the remastering stays faithful to his original creation, while adding smooth vintage rendering.
The year is 2142. After fleeing a space ship, the eminent scientist Conrad B. Hart awakens, having lost his memory, on Titan, a colonized satellite. His enemies and kidnapers are snapping at his heels and he has to find a way back to Earth to answer the simple question: Who am I?
Find Microïds on Facebook, Twitter and Instagram
Discover all our videos on Youtube
*******
About Microïds
Created in 1985, Microïds is an international publisher of multi-platform video games based in Paris (France). Today, it represents Anuman Interactive's video game business in all its forms.
Microïds keeps getting stronger and continues to widen its large game catalogue with genres as varied as adventure, management, simulation and action. Through its adaptations of iconic titles such as "Syberia" or "Amerzone" on new supports or through its original creations ("Subject 13", "The A.B.C. Murders", "Yesterday Origins" …), Microïds is developing on PC, Mac, Playstation 4, Xbox One, Nintendo Swtich as well as iOS and Android. Besides its heroes and heroines from original creations (Kate Walker from "Syberia», Victoria Mc Pherson from "Still Life"…), Microïds also creates new titles including other characters or authors from other media (comic books, cinema, literature) such as Garfield, Lucky Luke or Agatha Christie.
For more information, visit the official website, Facebook page, Twitter or Instagram.
About Eden Games
Eden Games was founded in Lyon, France in 1998, to develop one of the most successful game franchises on PlayStation systems: V-Rally. In 2000, the studio expanded its racing expertise with the development of Need For Speed: Porsche for EA. Eden Games experimented in other genres before returning to its roots with Test Drive Unlimited, the first massive open world racing game franchise. Eden Games today is an independent game studio managed by two of its original co-founders, David Nadal and Jean-Yves Geffroy. The studio is composed of both experienced veterans and highly talented young developers, all driven by the same passion for cars, high-end design and technology.
About Pendulo Studios
Pendulo Studios is a 20-year-old developer based in Madrid, Spain. Specialized in narrative games, we're better known for the million-selling Runaway saga, the cult game The Next Big Thing and the IMGA nominee noir adventure Yesterday. We keep on saying that we make the kind of games that we'd love to play, which includes a love for details, gorgeous artwork, rich scenarios and a definite passion for adventure.
About Koalabs Studio
Founded in 2011 and based in Montreuil, Koalabs is a multiplatform video games and mobile applications developer. The studio is the historical developer of Home Design 3D published by Anuman Interactive, and the comic books reader application of the publisher Izneo. Koalabs was also in charge of ports of the biggest Microïds titles including Syberia saga, Atlantis saga, Amerzon…). Koalabs is also the lead studio of Syberia 3, released a few month ago on PC, PlayStation 4 and Xbox One.
About Paul Cuisset
Paul Cuisset is one of the most prolific French creators of video games in history. Co-founder of Delphine Software, he has been programmer, game designer and scriptwriter on famous titles such as "Future Wars", "Operation Stealth", "Cruise for a Corpse", "Moto Racer" and "Darkstone". In 1992, his classic action/adventure game "Flashback" entered the Guinness Book of World Records as the top-selling French video game in the world. In 2005, he founded the studio VectorCell, which developed "Amy" (PS3 and Xbox 360) and the HD remake of "Flashback" (PS3, Xbox 360 and PC). In 2015, he returned to the adventure genre with "Subject 13", released on PC/Mac, PS4 and Xbox One.